Join Our Beta
Partner

Program

An exclusive opportunity to collaborate with and to get a stake in the only platform your legal cannabis business will need to grow.
Am I Eligible?
Bloomstack is the most comprehensive all-in-one suite created to empower your legal cannabis business. It replaces all the individual software and services to ensure seamless operations and eliminates compliance concerns.
Let's Grow Together
We know the hustle and bustle you face. We understand your struggle with the inefficiencies and complexities in managing your workplace.
We designed Bloomstack Beta Partner Program to help you operate better and grow bigger. Becoming a partner allows you to not only use our platform for your business but also contribute to refining it further and create the perfect solution that you need to thrive.
If your legal cannabis company is transitioning from an early stage to the growth stage, then join this program and supercharge your business in the United States.
Become A Co-owner
Get

shares

of Bloomstack Corp

worth 100%

of your investment
Get

75% extra credit

to use our novel platform to manage your business
You are invested in

shaping up a tool

that helps your business grow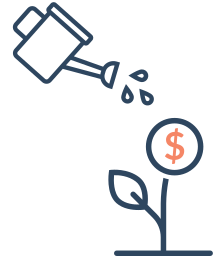 Benefits As A Partner
An All-in-one Management System
Bloomstack efficiently handles manufacturing, inventory management, distribution, accounting, HR, project management, and many more aspects of business operations on one single platform.
A Dedicated Success Manager
To ensure complete implementation and provide exclusive service support.
Comprehensive Training
Get 360° holistic staff training including 2 follow-up rounds, regular nurturance, as well as post-implementation support.
Thorough Guidance
Benefit from on-demand mentorship, troubleshooting & support, and consultancy services.
Networking & Growth Opportunities
Gain access to exclusive Bloomstack Cannabis Community and Discussion Forums.
Recognition & Appreciation
Get acknowledged as an industry expert and contributor by helping other entrepreneurs benefit from your knowledge and experience.
How To Join The Program?
Enroll
Exploratory Call
Receive Welcome Pack
Implement